[LO HOBBIT] Aggiornamento di aprile su Lo Hobbit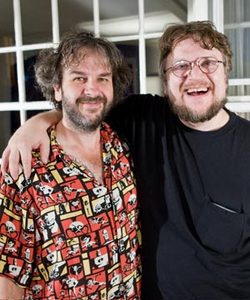 Dopo un lungo silenzio sul progetto prodotto da Peter Jackson e diretto da Guillermo Del Toro intitolato
Lo Hobbit
(che narrerà le avventure di Bilbo Baggins in un prequel di Il Signore degli Anelli) è l'Empire Movies a rompere il silenzio con nuove importantissime informazioni:
Il film
Lo Hobbit
sarà ufficialmente diviso in due produzioni:
Nel primo film vedremo probabilmente tutta l'avventura riguardante il drago Smog e il suo epilogo.
Quello che non era ancora ben chiaro riguardava il contenuto del secondo film (ancora senza titolo) che, come ha dichiarato Del Toro, conterrà i racconti sul Bianco Consiglio, i vari viaggi di Gandalf, l'ascesa del negromante Sauron e gli spostamenti di Gollum.
Vai alla sezione del film
Di seguito l'intervista originale pubblicata da
Empire
:
We've decided to have The Hobbit span the two movies, including the White Council and the comings and goings of Gandalf to Dol Guldur.

We decided it would be a mistake to try to cram everything into one movie.